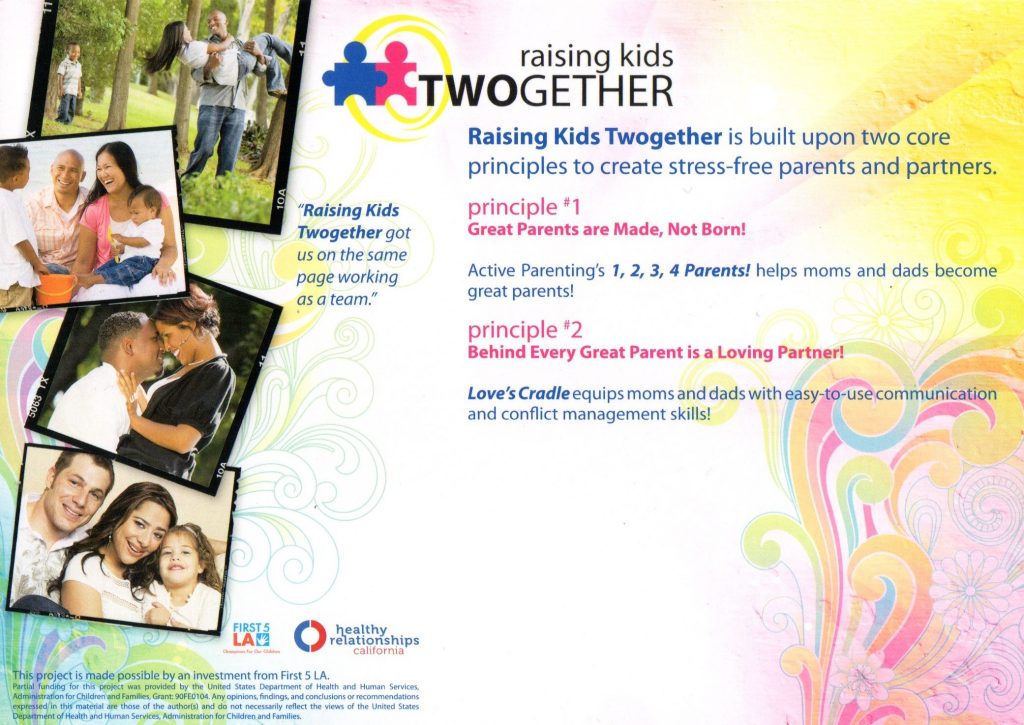 NOTE: Please check with your case worker/and or attorney making sure that an online course is acceptable for your case funds are non-refundable. 
This is an 8-week, co-parenting certified curriculum. It is our hope that you find this course illuminating, educational and life-changing. Here at Inland Empire Family Life Institute, our core belief is, "Life is too important to do without skills." Thank you for choosing us to partner with you.

 

Your workbook  will come within seven business working days of your enrollment. There will be links to click on to read from our online book as well.  You will be able to access one or two lessons each week for the next 7 weeks starting seven days after your enrollment date. At the completion of this course and the passing of all quizzes, your certificate will be sent to you by mail. Also you will be able to print a certificate, and you will also receive an email with a link to your certificate that you can print.
You will

received an email from Family Life Institute, entitled (Welcome to Inland Empire Family Life Institute). Open the email and click on (Your Dashboard) link, then use your email address and your password to login. Next, click on the picture and that will take you to the course syllabus.
For your security, the payment process is through PayPal.  You don't have to pay with PayPal, but you must have a PayPal account. If not you will be able to create one through your enrollment. If you have any questions please contact me at (909) 999-5433.
James Flowers
Inland Empire Family Life Institute
Weekly Payment Plan
per week for 7 total payments